2019 Apple Field Day– Thursday, August 1, 2019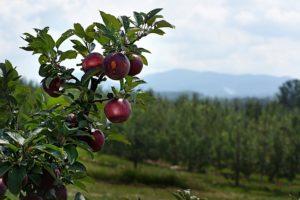 Mark your calendars now and reserve the date for the 2019 Apple Field Day on Thursday, August 1 at the Mountain Horticultural Crops Research and Extension Center in Mills River, NC! This is your opportunity to learn the latest in thinning, post-harvest and other cultural practices, as well as disease, insect, and weed control for apple production in western North Carolina.
Apple Field Day 2019 is sponsored by North Carolina State University, College of Agriculture and Life Sciences, NC Agricultural Research Service and North Carolina Cooperative Extension Service and the North Carolina Department of Agriculture and Consumer Services.
For more information, contact Jessica Edney or Jeff Chandler at 828.684.3562.
Download a printable version of the Apple Field Day 2019 flyer.